WHY HIRE A FULLY INSURED PROFESSIONAL FOR A PRE PURCHASE BUILDING INSPECTION ?
By hiring a fully insured Professional to perform your pre purchase building and pest inspection  can translate into big savings before the closing. First, you need to be sure that you retain the services of a qualified Professional who can identify structural damage that is not always readily visible. Buyers who inspect their prospective homes by themselves are rarely qualified to conduct a thorough home inspection and even if they have a good knowledge base to work from, they are often emotionally involved in the purchase and are usually considering a number of other issues associated with the new purchase.
Your building Inspector, especially one with a strong background, can be invaluable in making a wise choice. They do this by not only inspecting the cosmetic elements of the building but by taking a more objective view of the property. Every building tells a story of its history some good some bad. Often this is not always apparent and can be hidden under layers of paint or hidden by remodels and alterations. It is our job to help you peel back the layers and uncover these for you.
Having a pre purchase building inspection can greatly simplify the task of purchasing a new property. Your building inspector is still your best ally to effectively tie the loose ends together so that the process is cohesive. Lets face it, many contractors have tricks that they use while making it look like they are in compliance with the requirements
Cheap" contractors always undercut the competition by cutting corners. When corners are cut and there is a problem , it is the owners who are left holding the bag. Often these issues do not arise until well after the cheques are cashed and can take a number of years to manifest into further problems. As a new owner, this is very tough to contend with because of the difficulty of having to finance  additional repairs to the property.
We take our role seriously and are here to ensure you don't get stuck with a lemon, we have extensive experience in pre purchase building inspections that are required  to guarantee that  you are made aware of the true condition of your prospective home purchase, or just to have piece of mind or understanding if there is a possible issue looming.
To some its a mere formality, to others its a HUGE step in a property purchase. What do you know about the pre-purchase building inspection process?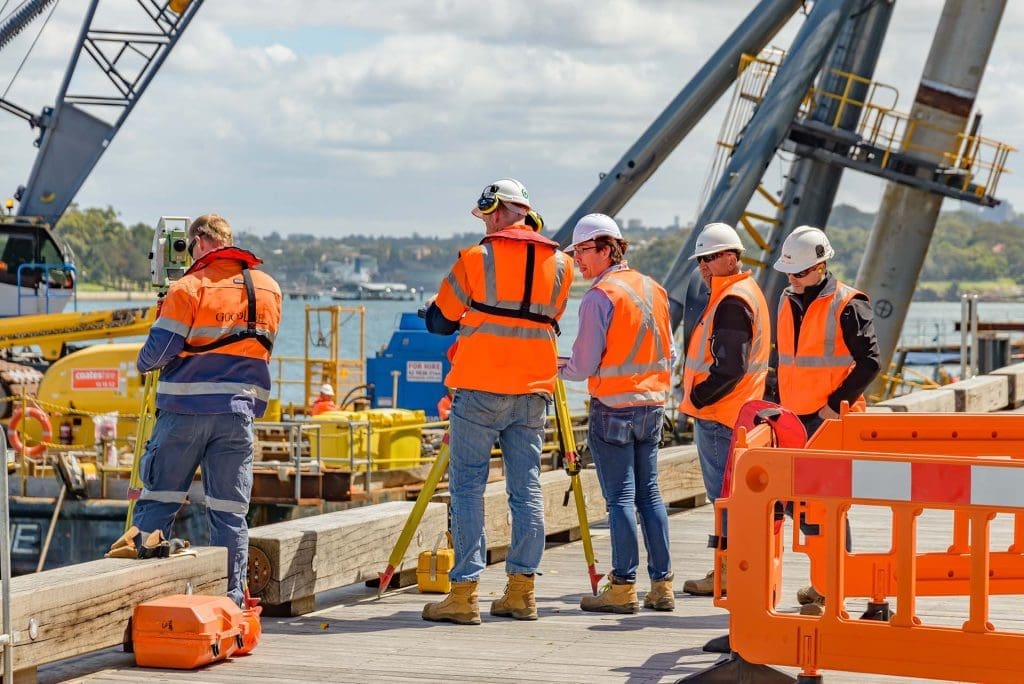 Here's what we do.  When you get in touch with us to book in your pre-purchase building inspection, we ask you a few questions such as;
Do you want to come to the inspection? (you're allowed!)
Who is the agent you have been dealing with/how do we get access?
What is your time frame? (everyone says ASAP! We can usually be there within 48 hours)
If you require both pest and building inspections, we will organise everything for you. We will get your inspection booked in with the agent and confirm the date and time with you so that you know what is going on. Don't forget, you're welcome to attend and if you have any specific concerns, you really should be there. Even if you want to know more general things, like "Can I knock out this wall?" you should come along. At this stage, I should note that building inspectors are not plumbers or electricians. If they spot something that needs to be referred to a plumber or electrician they will flag it in the report.
On the day, when we arrive we will start by inspecting all around the property – the site and at the exterior elements (walls, windows, doors). We then go inside and look through every room, paying particular attention to the wet areas. Then, if there is a manhole, we check out the roof interior for any sign of water entry from the exterior, and as long as it isn't higher than 3.6m, we then get up on the roof. If there is a subfloor area that is accessible, we will also get under the house and look around at the structural elements. We are mostly looking for structural defects and for signs of current or previous timber pest activity. We are also looking for signs of trouble to come in the form of maintenance items. We want you to know what you need to do to maintain this property in the future.
Along the way, we take plenty of photos for your report. When we make note of a defect, we will also give advice on what should be done to rectify it. Depending on the size of the property, this typically takes around an hour. If you are attending the inspection, we will take time at the end to walk you through any significant matters. If you haven't attended the inspection, we will call and talk you through it that way.
Your report will be typed up and delivered via email the same day of the inspection. If it happens to be an emergency, we can usually make sure your report arrives within a few hours. If you want us to forward it to your conveyancer/solicitor for you, we can do that. When you receive your report and have read it, you are welcome to call us with any further questions you might have.
That is the process in a nut-shell…Here are a few extra facts that you may not realise:
Building inspections are all governed by an Australian Standard but individual companies can give more or less information depending on how much work they want to do – they don't have to take photos and they don't have to point out maintenance items
If you get a pest and building inspection done by a single operator, you might save a bit of money but its quite likely the inspector is a builder who has done a 3 day pest inspection course – always ask how long a pest inspector has been in the termite game, you want someone with experience
The average cost of a pest and building inspection varies wildly – between $360 and $600. Like most situations, the old adages hold true: you need to compare apples and apples and you always get what you pay for!
The insurance companies (there are only a couple) that insure inspectors are very strict about the format the reports are written in…sometimes to the point of over-caution so always discuss the report with the inspector after reading it, there can be some scary bits in there
Our main aim is to help you make an "eyes wide open" decision about whether or not you want to purchase the property. There is no such thing as a Pass or Fail when it comes to pre-purchase building inspections. We can't tell you whether or not to buy a house, but we can give you the best possible information to make that choice.
If you have any questions and want to connect with us on Facebook, CLICK HERE