This photo of a recent Building inspection in Fern Tree Gully, shows a major structural defect. These original timber piers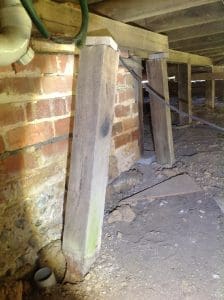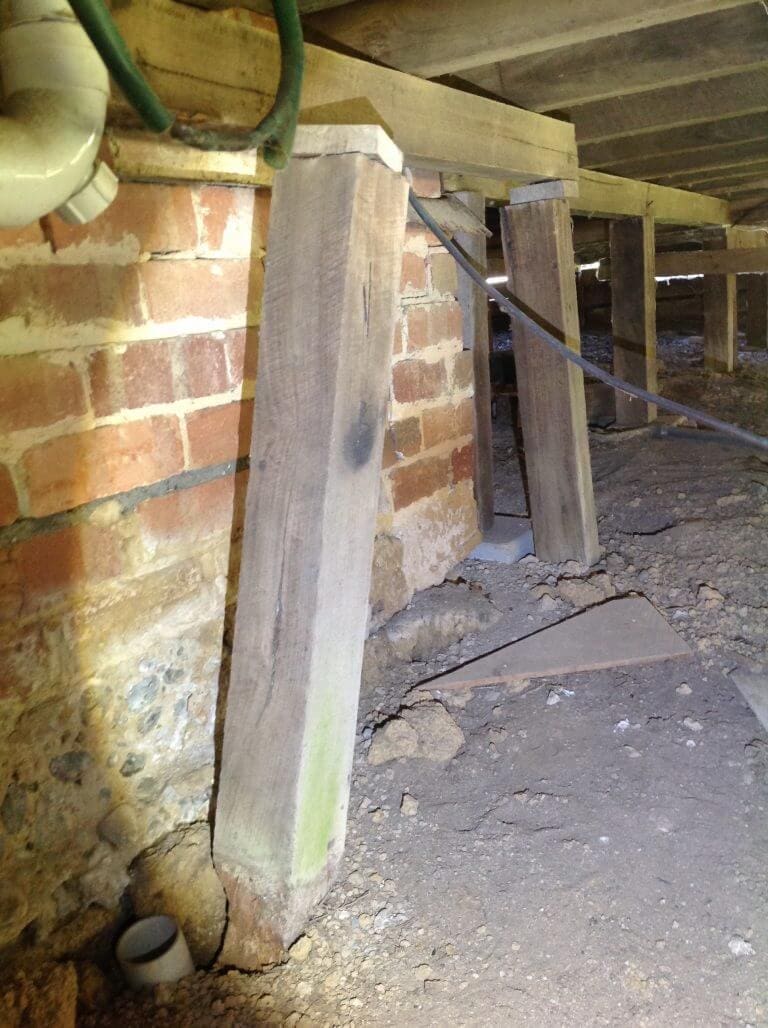 are obviously showing the signs of age.  The inspector pushed this pier and it was completely rotted at the base providing no support to the load bearing wall. Over time constant moisture from the ground has caused extensive rotting and timber decay, moist conditions and timber decay are also conducive conditions for termite activity.Timber packing has also been used in an attempt to take up the gaps between the bearers and piers.  A complete re stumping of the entire building is required in this case which will be costly.
Need to organise a pre purchase property inspection?
We offer the most comprehensive reports at the most competitive price conducted by a Qualified Engineer.
For a complete pre purchase building and pest inspection contact us at Casey Building Inspections it may just be the best call you ever make.