Detailed Building Inspections Services Melbourne
---
PRE PURCHASE BUILDING INSPECTION MELBOURNE | PROPERTY INSPECTIONS
---
Our Insured Building Inspector provides a variety of building and house inspections. Contact us for Insured Pre Purchase Building Inspections and Home Inspections in Melbourne.
FULL SERVICE BUILDING INSPECTIONS
---
PEST AND HOME INSPECTIONS MELBOURNE FROM THE PROFESSIONALS
At Casey Building Inspections, we provide detailed building inspections for new home buyers, homeowners and property investors. We make it our mission to provide a thorough, professional building inspection service in Melbourne properties and ensure the best experience possible for all of our clients.
Through our building inspection services in Melbourne and House Inspections Melbourne, we help clients identify any minor structural defects and provide complete pest and building inspections. We prepare a detailed report containing all the relevant findings that can help you make a well-informed purchasing decision.
Our licensed Handover Inspections and building inspector in Melbourne will help you assess the condition of your property or building. From common structural issues to building maintenance issues, we have the latest technology and work methods to conduct a thorough inspection and examine various aspects of your property.
Why CHOOSE US?
---
We at Casey Building Inspections understand that investing in a new property or house is probably one of the biggest investments of your life. We want you to be 100% sure when you purchase a new property, our Pest And Building Inspections service in Mellbourne is designed in such a way that it makes the entire process smooth and seamless for our clients. Our talented building inspectors have many years of experience, they have the knowledge and skills to quickly identify any compliance gaps and issues with the building's safety systems.
To conduct a building inspection in or around Melbourne, give us a call on 0488 339 686.
Read More
WHAT DOES OUR BUILDING INSPECTION SERVICE INCLUDE?
– Structural Damage Inspection
Structural damage to a home can be difficult to diagnose and at times, expensive to repair. That's why we recommend catching the problem before it's too late and taking a building inspection service to get your property professionally inspected by a qualified engineer. Whether you're buying a home at an auction, listing a property for sale, adding to your property portfolio or simply requiring a building inspection report, our professionals at Casey Building Inspections can assist you.
– Grounds
Our property inspections in Melbourne extends up to assessing the condition of the area surrounding your home such as fences, drainage, retaining walls and looking for signs of erosion and blockage.
– Exteriors/Interiors
Our detailed exterior building inspections include checking for potential problems related to the gutters, caulking, roofs, footings and so on. While our interior inspection includes the floors, walls, ceilings, appliances and fixtures.
Book an appointment today and our building inspector will get in touch with you.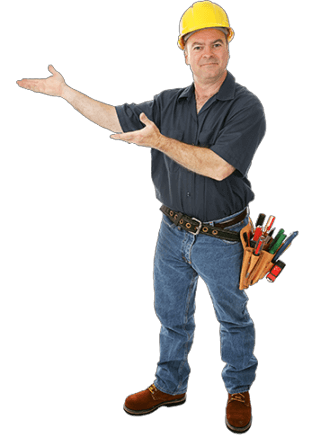 After booking your inspection with us we organise everything & keep you fully informed.
If you would like to attend the inspection, please inform the office when booking that you are going to attend.
The building inspector will discuss the report with you and highlight all the important or critical findings.
"The report was very thorough and easy to understand. We feel confident we know what we are getting into with the property if we decide to proceed. It's great to have advice on potential problems if these are not seen to promptly.Again thank you. We would be happy to recommend you guys to anyone."
– Damien
"Excellent Service and quick turnaround too, I will be using them for my next investment property"
– Jack Noolan
"They really saved us, I had know idea what problems to look for when buying a home"
– Gloria Gridley
"Hi Rob, Just wanted to say thank you for conducting the inspection on such short notice. I have decided not to go with this property as there are too many things wrong.I will be in touch once I find another property."
– Steven Jacobs
FREQUENTLY ASKED QUESTIONS
What is a building inspection, and why do I need one?
A building inspection is a comprehensive assessment of a property's condition, including structural and pest issues. Consulting seasoned building inspectors in Melbourne will help you identify potential problems before purchasing a property. Seek professional advice to make an informed decision.
Are your building inspectors in Melbourne licensed and experienced?
Yes, our Melbourne building inspectors are licensed professionals with extensive experience in the industry. With numerous successful projects under our belt, we can assure top-notch services.
How long does a typical building inspection take?
The duration of an inspection varies depending on the property's size and complexity but generally takes 2 to 3 hours. If you urgently need our services, we can accommodate Melbourne building inspections with a same-day turnaround.
As for the inspection report, you can receive it within the same day as the inspection
Do you offer pre-purchase inspections for first-time homebuyers?
Yes, our pre-purchase building inspections are suitable for first-time home buyers. Casey Building Inspections can help you identify the best choices whenever investing in new homes, buildings, and other properties.
Do you offer handover inspections for new constructions?
Yes, our licensed handover inspectors ensure your newly constructed property meets the required standards and is free from defects. When performing building inspections in Melbourne, we perform thorough assessments to determine whether a building complies with building codes and quality standards. After our handover inspections, homeowners may pass the report to the builder and have the building defects rectified prior to taking possession.
What is the importance of house inspections in Melbourne?
Conducting house inspections in Melbourne safeguards investments, ensures safety, and maintains your property's value. Even if you are not a new homeowner, periodic inspections ensure maintenance needs are identified early, preventing costly repairs.
Do you offer building pest inspections in Melbourne?
Yes, we provide comprehensive building pest inspections in Melbourne. Our experienced professionals use the latest technology to detect and report any signs of pest infestations or damage. Our goal is to ensure that your property remains pest-free and in optimal condition.
Can you explain rental minimum standards and how they affect property inspections?
Rental minimum standards set forth the base requisites for rental properties in Melbourne concerning safety, quality, and habitability. During our Melbourne building inspections, we rigorously scrutinise each property to ascertain strict compliance with heating, electrical safety, ventilation, and structural integrity. Our inspections unearth potential issues while assisting property owners in maintaining a high-quality living environment. By upholding these standards, property owners not only fulfil their legal obligations but also foster positive tenant relationships and create secure, habitable dwellings.
Do you offer new home stage inspections during construction?
Yes, our new home stage inspections help you check whether your new home complies with building standards at each construction phase. Our experienced building inspectors in Melbourne conduct thorough examinations, identifying any deviations from plans, potential defects, or subpar workmanship. This inspection helps you rectify potential problems promptly, maintaining the quality and integrity of your new home. Casey Building Inspections' commitment to ensuring compliance with building codes and industry standards means you can have confidence that your investment is in safe hands and your new home will meet your expectations upon completion.
Can you explain what a dilapidation report is used for?
A dilapidation report documents the existing condition of neighbouring properties, infrastructure, or structures. It is a protective measure before construction or demolition activities commence nearby. This report serves as a baseline reference, detailing any pre-existing structural conditions, cracks, or defects. By conducting a dilapidation report, all parties involved, including property owners, developers, and local authorities, can ensure accountability and transparency. In case disputes arise during or after construction, this report is invaluable in determining whether any damages to neighbouring properties occurred as a result of the construction work, helping to facilitate fair resolutions and legal compliance.
Is it necessary to have a pest inspection along with a building inspection?
Yes, it is highly advisable. Building pest inspections are essential to comprehensively assess the property's condition. They focus on identifying any current or potential pest-related issues, such as termites, rodents, or wood borers. These problems, if left undetected, can lead to significant structural damage and financial burdens. Along with our building inspection services in Melbourne, you ensure a thorough evaluation of your property, addressing both structural and pest concerns. 
Book an appointment today and our building inspector will get in touch with you.