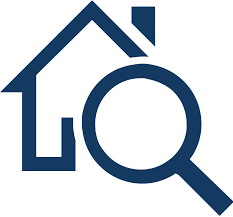 Congratulations on finding what could be your dream home! But before you sign any contract you want to be sure that you are buying a property that is structurally sound. After all, a state-of-the-art kitchen and a picturesque location won't mean much if the home has become structurally weak over time, or is vulnerable to infestation by pests. So, give Casey Building Inspections a call to get a detailed building and pest inspections in Bulleen and nearby suburbs.
We offer the best building and pest inspection services possible for new home buyers as well as those buying an investment property in Bulleen.
All our building and Pest Inspections are carried out according to Australian Standards by a qualified engineer and certified termite inspector. Our inspections cover all structural defects.
We are a professional building inspection service provider offering full service to your intended property.
Located 13 kilometres north-east of the Melbourne CBD, Bulleen has become popular with young families to settle down. But as appealing as the area might be, your home needs to be just as liveable. That's why it's recommended to arrange a pre-purchase inspection to assess the quality of the property before you commit to one of the biggest purchases of your lifetime. You'll receive a detailed report about the condition of the property as a whole, enabling you to decide whether to pull out of the sale completely, negotiate a better price, or continue with the transaction if the property passes inspection.
Location Data
Bulleen is an Australian suburb located at about 13 km north-east of Melbourne's Central Business District. Its local government area is the City of Manningham. According to 2011 Census, Bulleen had a population of 10,868.
Area: 6.7 km²
Postal code: 3105
Location: 13 km (8 mi) from Melbourne
Population: 10,868 (2011)
Federal division: Division of Menzies
LGA(s): City of Manningham
Get the Assurance You Need With Our Range of Services
In addition to conducting detailed pre-purchase inspections in Bulleen, we also provide assistance with:
Termite inspections
Handover reports
Pre-purchase inspections
Special-purpose reports and
Vendor inspections
Give us a call or, email us at admin@caseybuildinginspections.com.au, or complete an online inquiry form to receive a prompt response from our friendly team.