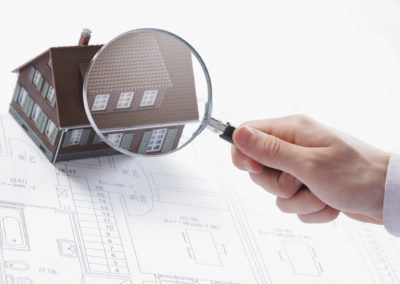 Melbourne properties are often affected by pests and termites. If the idea of buying a new house is in your mind, you should go for a Building Inspection Service and pest and building inspection in Melbourne. Hiring a well-qualified and experienced building inspector will help you identify the possible signs and extent of pest damage in the building before you move in.
Here at Casey Building Inspections, we offer pest and building inspections across Melbourne and the surrounding suburbs. You can instantly book an inspection with us and we will send our expert to your location. We have years of experience in the industry, we follow the latest practices to conduct a thorough inspection inside and out to ensure the building is fully safe and pest free.
Book an appointment with us via phone call or e-mail.
We are committed to providing fast, accurate and independent building and termite inspection services in Melbourne. Based on our examination, we will prepare a non-biased and precise report containing essential information about your property's existing condition. In case there are signs of pest infestation or problems with your home's exteriors or interiors, we will be the first to notify you.
What Do We Offer?
Great customer service
Direct, open communication with clients
Team of licensed and skilled building and pest inspectors
Detailed, comprehensive report
Use of latest equipment and tools
Free, no-obligation quote
Are you looking for a Pre Purchase Building Inspections and pest inspection in Melbourne? Look no further than the services of Casey Building Inspections. We employ result-oriented methods to carefully examine and assess your building/property's condition. Our inspection services extend up to the surrounding area of your property. We promise to deliver the report on the same day with pictures and detailed analysis.
Pre Purchase Termite Inspection
Buying a new property is a huge investment, you can never be too sure about the property or house. With our pre purchase termite inspection services, you can protect your investment and prevent future expensive repairs.
How Can We Help?
Knowing about the current state of your building will help you stay prepared instead of spending your precious time and money on a new home that needs a lot of repairs and pest control services. Casey Building Inspections offers a range of building inspection services, it helps our clients know the exact condition of their property.
If you've recently come across a new house in Melbourne and want to get it thoroughly checked, we are here to provide you with pre purchase termite inspection. We have an honest and fair approach towards managing every inspection project that comes our way.
When you choose our building inspection services, you know you're making the right decision. Our experts will inform you about the condition of your property so that you can move in without having any second thoughts.
Don't wait any longer. Get in touch with us on 0488 339 686 and book an appointment with us.