Handover or Final Inspections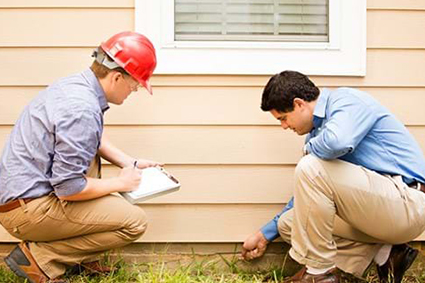 Building your own home can be a daunting prospect and many builders leave you in the dark as to what you should be getting. The standard phrase of its ok we will fix these items during the maintenance period, is often used just to get you to sign the final documents so they can get their money. Then the games begin where you get the run around can't contact the person you need to or they no longer work for the company and the favorite is we don't have a record of this. Trying to get past the gate keepers and get answers can be extremely difficult and frustrating and time consuming.
Don't get caught out
Call us before making your final payment and taking possession. We will inspect your new home for any defects and outstanding issues. We then  compile a comprehensive report with full descriptions and photos of the defects and trade recommendations for repairs.  Then all you have to do is forward the report to your builder and ask that these be rectified prior to taking possession and making the final payment. It really is that simple.
How to arrange an inspection
Give us a call we will organise a time that suits so you can be present and we will discuss any issues with you. This way you know exactly what you should be getting and have a full understanding of what is required to be fixed.