Building & Pest Inspections
When you're in the process of buying a home, it's very easy to get 'swept away' in all the excitement. After all, making a decision like this is a pretty exciting moment. With the help of a qualified and experienced inspection team like us, you can have direct and immediate access to all the issues which are present in a building. We will use the very latest technology to assess structural issues, moisture levels, maintenance defects, fungal decay, and the presence of wood-destroying insects. This is followed by a same-day written building and pest report which details our expert's assessment and recommendations for action. You can read more on termite areas in this article termiteactionvicreport_cmse_pdf-standard by Forestry and Forest Products (CFFP) Scientist Jim Creffield in this CSIRO media release.
Termites may be small, but they can do a massive amount of damage to timber in a relatively short period of time. Unfortunately, their expert hiding ability means they are often not found until much of the damage has already occurred. To find termites, you need someone who knows how and where to look. That's where we come in.
We offer expert termite pre purchase pest inspections to help you understand whether or not this building purchase is right for you by.
Pre Purchase Building Inspections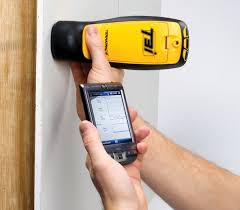 Time and again, we see homes that look great and have been jazzed up ready for a quick sale. Some are  later revealed to have serious defects, or signs of structural damage the home buyer was totally oblivious to. Whether you have prior property experience or you're buying your first home, don't be caught out. Call us today to arrange a reliable pre purchase building and pest inspection in Melbourne's City of Casey or surrounds.
Your Source For More In Melbourne
When you work with us, you can expect all the following and more:
Experience: Over 15 years of service means we'll give you clear, objective, and comprehensive reporting on your building.
Commitment to Quality: We bring you a 100% Quality Guarantee for every inspection we complete.
Great Value: We offer multiple inspection services at competitive rates. Even better, we have package deals which can save you even more for all the inspections you'll need.
All of our pest & building inspections are thorough, professional, and completed with a same-day written building and pest report that details our findings and suggestions. This report includes easy-to-understand descriptions, photos, and trade recommendations for rectifying any problems found.
Contact us today
For more information on our pre listing or pre purchase building inspections in Melbourne, please don't hesitate to contact us by phone, email, or online enquiry form. We also offer handover reports, structural integrity reports, dilapidation reports, and special-purpose inspections. And as well as Melbourne, we provide services for the Mornington Peninsula, Gippsland, and surrounding suburbs.
Please note that you are welcome to attend the inspection. Please advise our office that you wish to attend when you make your booking.