Building and Pest Inspections
BUILDING AND PEST INSPECTIONS IN MELBOURNE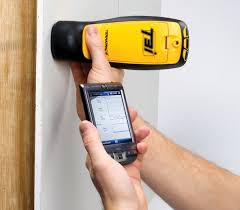 Pests can inflict severe and lasting damage to buildings, making thorough pest inspections an imperative component of property assessment. As a professional building and pest inspector in Melbourne, we understand the detrimental impact these nuisances can have.
Termites, for instance, are notorious for their destructive abilities. They feed on wooden structures, compromising a building's structural integrity over time. Their hidden presence often eludes detection until the damage is extensive and costly.
Rodents, another common intruder, gnaw through wiring and insulation, posing fire hazards and reducing energy efficiency. They can also contaminate spaces with their waste, creating health concerns.
At Casey Building Inspections, our comprehensive building and pest inspections in Melbourne address these concerns head-on. We meticulously examine a property and seek signs of infestation, damage, and potential vulnerabilities. Our goal is to provide you with a clear understanding of any pest-related issues that may affect the property's safety and value.
You're in Good Hands: Our Certified Building and Pest Inspectors
At Casey Building Inspections, we take pride in our team of trusted building and pest inspectors in Melbourne. We understand the paramount importance of having qualified professionals assess your property comprehensively, so we've ensured that our inspectors possess up-to-date licenses and receive ongoing training.
Our inspectors are proficient at identifying pest problems with precision and ease. You can always expect us to deliver top-notch building and pest inspections in Melbourne. Whether you require pest and building inspection in Melbourne for your new home or building, our team can provide accurate, detailed, and actionable insights.
Our Building and Pest Inspection Process in Melbourne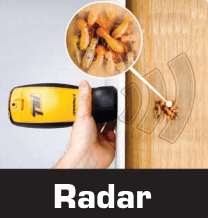 Step 1: Building and pest inspection appointment
Book our building and pest inspection services. You can do this easily by contacting us via phone or our website. Feel free to reach out if you have specific concerns.
Step 2: On-site inspection 
On the scheduled day, our highly trained building and pest inspectors arrive at your property. We will thoroughly examine the inside and outside of your property, searching for any signs of pest infestations or damage. We will screen common trouble areas such as sub floors, basements, crawl spaces, and attics.
Step 3: Identification and assessment
During the inspection, we will meticulously identify any pests, their nests, and the extent of damage caused. Our team will also assess potential risk factors contributing to pest problems.
Step 4: Professional analysis
Our building and pest inspectors bring their extensive knowledge and experience to the table. They analyse the findings in real-time, evaluating the severity of the infestation and its impact on the property's structure and safety.
Step 5: Same-day written report
After the on-site inspection and analysis, our experts compile a detailed, same-day written building and pest report. This report outlines our findings.
Step 6: Recommendations and action plan
Our services extend beyond identifying problems. We can also provide clear recommendations and action plans to address the issues uncovered during the inspection. We design these recommendations to help you take prompt and effective measures to safeguard your property.
Step 7: Client consultation
Once the report is ready, our team will walk you through the findings and recommendations. We're here to answer any questions and provide further insights to ensure you fully understand the situation.
We've engineered our pest inspection process to be thorough, efficient, and informative. It empowers you with the knowledge and action plans necessary to resolve pest-related dilemmas in the most practical way possible.
Extensive Inspection Services at Competitive Rates
Casey Building Inspections takes pride in offering top-tier building and pest inspections in Melbourne, and we do so at highly competitive prices. We firmly believe that quality should not come at an exorbitant cost.
Besides offering premium building and pest inspection at non-premium costs, previous clients know us for our wide array of services. You can rely on us for the following:
At Casey Building Inspections, our commitment to you goes beyond the inspection itself. Our building and pest inspectors will stay in close touch throughout the process, providing support and guidance at every step.
First Rate Pest and Building Inspection in Melbourne
Our Melbourne building and pest inspections are more than just assessments; they are your gateway to cleaner and longer-lasting spaces. With each inspection, we strive to raise the bar, continually improving our services to serve you better.
Whether you're buying, selling, or investing in property, trust us to be your dependable partner. Call us today to